Whether you're selling your house or want a clear view of the outdoors, having your windows professionally cleaned is essential to maintaining your home's value and appearance.Here's why you should always call in the experts for the job:
Increased Longevity 
Like all other features of your home, you need to care for the windows to ensure their longevity.
Windows are exposed to the environment, making them susceptible to dirt, debris, and corrosive contaminants. If left to build up unaddressed, this debris can lead to irreversible damage on your windows, including etched glasses and scratches.
The accumulation of dirt and grime over time isn't just unsightly, it can also prompt chipping of the wood and the formation of cracks, increasing repair or replacement expenses.
Hiring professionals is a form of home investment because they can help your windows last longer and protect them against deterioration.
The cost of hiring a professional window cleaner at present is much less than the expense of replacing your windows a few years down the line!
Lower Risk Of Accidents
Windows are often located high above the ground, requiring a ladder or elevation equipment for cleaning. Regardless of your age or fitness level, this could be risky as your ladder could slip, you could lose your footing, or any number of other fatal injuries could occur
Also, if you lean on the windows for support, the extra force you're exerting can increase the risk of a broken window. Professional cleaners are specially trained to work in these conditions and do the job right in various circumstances. This lowers the risk of accidents and injuries for you and your family.
Saves Cost of Specialized Equipment 
Window cleaning requires a variety of cleaning supplies, including scrapers, detergents, lint-free cloths, wipers, and polish. If you purchase this equipment and the supplies that go with it, you'll probably end up burning a hole through your pocket.
In addition, not all windows are the same; they come in different styles, such as tinted, stained, or frosted. For optimal, spotless results, each window type requires specific cleaning equipment, techniques, and products.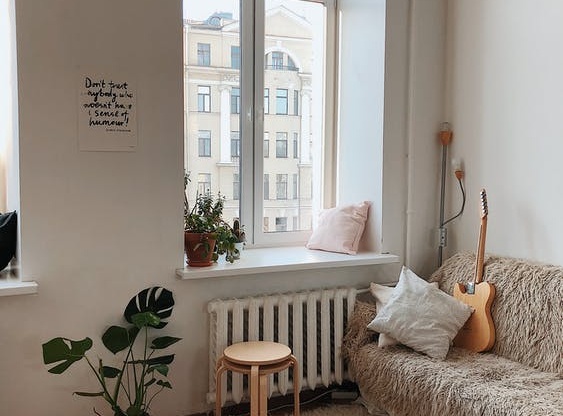 Professional cleaners come fully equipped with specialty equipment, such as water-fed poles and non-abrasive cleaners, saving you the hassle of making extra purchases. Achieving sparkling, speck-free windows has never been easier—or more cost-effective
Premium Window Cleaning Services in California.
A house is not a home until you have clean windows!
If you're looking for professional residential and commercial window cleaning services in Modesto, Bird's Window and Gutter Cleaning Service is the one for you! We'll show up on time with our crew of five men and get right to work until your windows are glimmering like never before.
We also offer roof moss removal, gutter cleaning, and more.
Get in touch to learn more about our services!