Bird's Window and Gutter Cleaning is On the Case!
For your home's exterior, Bird's Window and Gutter in Ripon, CA offers a range of cleaning services to make it sparkle. Our services include gutter cleaning, window cleaning, pressure washing, bird abatement, moss removal, and solar panel cleaning, all for an affordable price, just for our customer's convenience.
We are a reliable, professional service that caters to more than 20 regions in the Central Valley. Known for our affordable rates and professionalism, you can be sure we'll do our best to live up to our clients' expectations.
Customer satisfaction, affordability and excellence in service are the hallmarks of our service.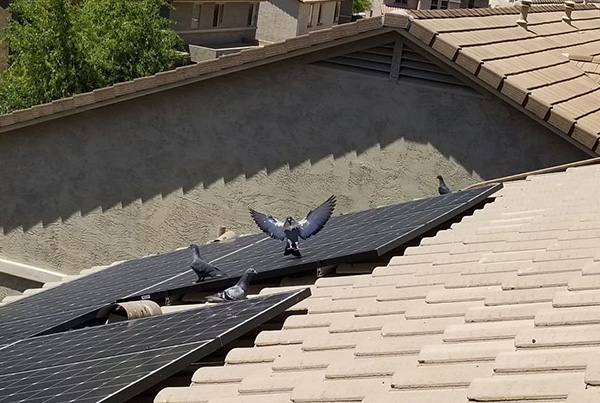 We Value Your Investment
At Bird's Window and Gutter Cleaning, we don't just clean your property and leave. Our job is to support our clients and help them understand how they can maintain the results.
You can't expect your home's exterior to stay neat and clean for a very long time. Dust, dirt, bird waste, acid rain, hard minerals from building run-off, and your sprinkler systems—there's so much that not only ruins the aesthetic of your building, but it also makes the material weaker. Acid rain can make your brick walls crumble, oxidization may make your windows splotchy, and solar panels may become caked with dirt and malfunction— your property can develop a drab, run-down look. Don't settle for that!
Bird's Window and Gutter offers professional exterior cleaning services, using high-tech equipment and a range of non-chemical products. We clear out the dirt and dust, bird waste, stubborn stains, anything marking your home, leaving it looking good as new. And we do it without going over-budget!
We even provide re-cleaning services. So, if it rains within the first 21 days of our services, all you have to do is call us. We'll come back and clean everything, free of charge! To us, your satisfaction in our service is what matters.
So, we'll go above and beyond your expectations to ensure that your home stays sparkling, and our clients are happy with the service.
If you're in Ripon, get in touch with us. Bird's Window and Gutter Cleaning offer services in 20 regions in Central Valley. For further information, call us today at (209) 450-2224.