Have Professionals Clean Your Home's Exterior in Riverbank!
From streaky windows to clogged gutters, we'll have everything cleaned up in a jiffy!
Contact Bird's Window and Gutter Cleaning to have your home's exteriors cleaned. A leading service that caters to residential and commercial property owners in the Central Valley, we use the finest tools and the best cleaning techniques to ensure that your home's gutters and exteriors come out looking spic and span.
Our team of experts has the experience necessary to solve any cleaning challenge they come across. So, whether it's a stubborn stain, pigeon clean up, or abatement, or delicate solar panels that need to be handled carefully, we can handle it all. Our team at Bird's Window and Gutter Cleaning will know what to do.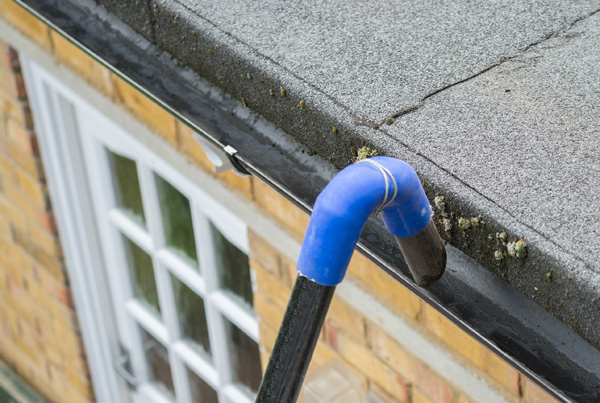 Why Choose Us
At Bird's Window and Gutter Cleaning, we do our best to ensure customer satisfaction. So, let's say you're worried about the monsoon season dirtying and damaging your home's windows and exterior. Oxidization, airborne pollutants, over spray, acid rain, and hard minerals can do a number on just your window's glass alone, given its porous nature!
Once the rain abates, all you have to do is contact us, and we'll come out to clean up your home's exterior properly, leaving it looking better than before. Our services are an investment in your home's curb appeal. We use a range of high-quality cleaning products, each designed for certain surfaces. So, from glass that's been exposed to hard water to walls and siding that has seen its days in the sun, we use the right products to ensure that your walls and windows retain their quality when we clean.
Bird's Window and Gutter Cleaning provides various exterior and interior cleaning services, so your property maintains its pristine look. From bird abatement and waste removal to moss removal and solar panel cleaning, we take all steps, so your property comes out sparkling.
Bird's Window and Gutter Cleaning is not your average service. With us, you can be sure that whenever your home or commercial property needs some sprucing up, we'll be there first thing in the morning. Or, whenever you require our services!
To us, it's all about maintaining a viable business relationship with our customers. Call us today at (209) 450-2224 and let us know what your property needs. We'll send our team of experienced cleaners to your door at your requested time.
And be sure to let us know if there are any special requests, we need to take care of. At Bird's Window and Gutter Cleaning, we like to be prepared!