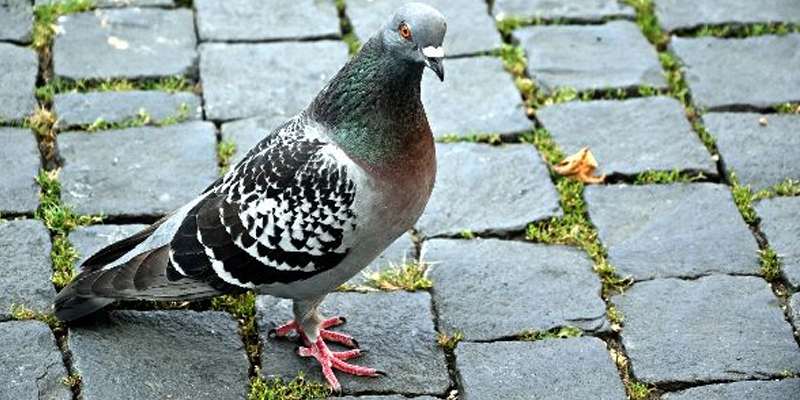 Pigeon Clean Up & Bird Abatement Services in Modesto, CA
Tired of having to deal with those pesky birds and their droppings?
If your home's exterior is looking worse for wear because of the bird waste, don't worry. Bird's Window and Gutter Cleaning is on the case. We know you don't want to cause those birds any harm, but you want to keep your home looking neat and clean as well. Rather than having you deal with bird waste yourself, Bird's Window and Gutter Cleaning uses the best products to clean your property off any bird droppings.
To help you maintain cleanliness, we use reliable equipment and some good old-fashioned ingenuity to keep those birds and any pests away.
First, we remove all bird and pigeon waste your home's exterior has accumulated. Bird waste is highly acidic in nature and is considered to be the most damaging environmental pollutant there is. So, we take care to get every little bit of it off!
Next, we build cages in all the nooks and eaves on your roof to prevent birds from nesting. If it's not possible to make cages on your roof because of building permit issues, we use bird-repellent tools such as spikes and screens to repel them from sitting.
We also use screens around the solar panels to prevent birds from nesting underneath them. Using all the tricks in the book, Bird's Window and Gutter Cleaning keeps your home clean and free from any external elements that may ruin the pristine beauty of your property. We are one of the leading pigeon cleanup services in Modesto, CA.
Here's Why You Should Choose Us
Bird's Window and Gutter Cleaning strives to live up to its reputation as a reliable, professional pest and bird abatement service in Modesto, CA. Professionalism and customer satisfaction are the main components of our company policy. So, if our clients are ever in need, you can be sure that we'll come right out.
We are also dedicated to providing budget-friendly services to all in Central Valley. At Bird's Window and Gutter Cleaning, we ensure to work within your budget while giving you the best results. For us, your satisfaction with our service is our priority.
So, don't wait. For bird clean up and abatement, get in touch with Bird's Window and Gutter Cleaning. We also provide solar panel cleaning, moss removal, and pressure washing, among other services. Contact us today at (209) 450-2224!