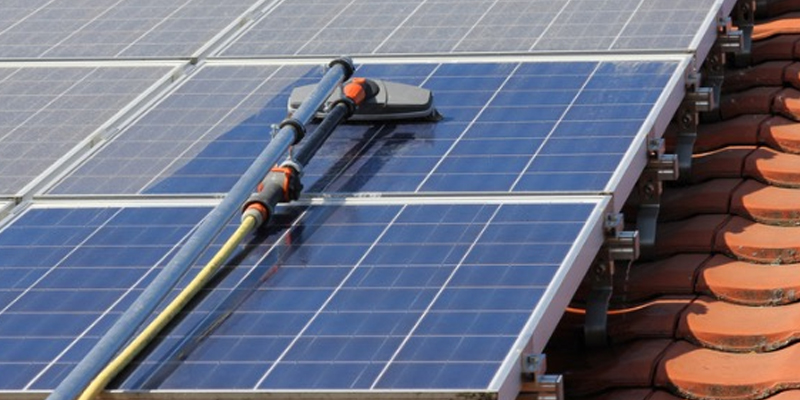 Need Your Solar Panels Cleaned? Get in Touch with Bird's Window and Gutter Cleaning
Solar panels lose efficiency if they're not maintained and cleaned regularly. For homes in California that rely on solar energy for their home or commercial setup, we've made the process quick and simple; we'll get out of your hair in no time!
We are a Modesto-based company that offers cleaning services for solar panels stationed on the ground or your roof. Using only the best tactics and products meant for solar panel cleaning, we utilize quality equipment to ensure that your panels come out looking spotless.
Our team of experts uses a range of cost-effective procedures to minimize damage and increase your panel's output. We also provide affordable services so you can continue to enjoy the benefits of your investment without having to worry about the maintenance costs!
Having been in the industry for many years, Bird's Window and Gutter Cleaning has the knowledge and experience to give our customers peace of mind.
Solar Panel Cleaning on a Budget
Our processes are designed to ensure quality control within your budget. So, you can rest assured we'll do our best to provide all the services while staying within your financial limit. Our quality and service standards are the same for both residential and commercial clients since Bird's Window and Gutter Cleaning is dedicated to customer satisfaction.
Going above and beyond to ensure that our clients remain happy with our services, we even provide after-care services. So, let's say it rains in the next few weeks, and your solar panels become stained again, all you have to do is call us, and we'll come down to clean your panel for you again, free of charge.
To us, it's about maintaining a healthy customer-business relationship and ensure you're happy with our services. It's a win-win all-around!
So, don't wait!