If you think regular pressure washing is expensive, you might be wrong. Getting regular pressure washing services for your home might save you money in the long run.
This is because frequent pressure washing helps keep your exterior surface, like the roof, patio, deck, etc., clean for a longer period, enhancing its longevity. If you don't regularly clean these surfaces with pressure washes, you'll spend more on repairs and maintenance afterwards.
Many homeowners tend to do the job themselves but remember that DIY pressure washing won't do the job as desired. It is best to hire a professional.
Suppose you're new to pressure washing and want to schedule one for your home. Here's what you should do and what you need to avoid.
Dos of Pressure Washing
1. Look for a Reputable Pressure Wash Service
Pressure washing is a complex task so act accordingly.
Do proper research before choosing a pressure wash service. It takes research and intuition to get the right contractor on board.
A wise decision would be to go for a company with the right equipment and certified professionals to do the job.
However, once you have found a reputable contractor, let them do their job and don't interfere. They know how to make your home look its best.
2. Check Out Reviews
Reviews are a great way to ensure that you have the right contractor. Search for various reviews online, and you can even talk to people who have hired such services before making a decision.
Make sure you check on two to three contracting before finalizing one.
3. Keep a Check on Chemicals
Now that you have chosen the contractor don't trust them blindly.
Ask them questions to show you are concerned about your space. For instance, find out the chemicals they plan to use on your home's exterior and why they are the best choice.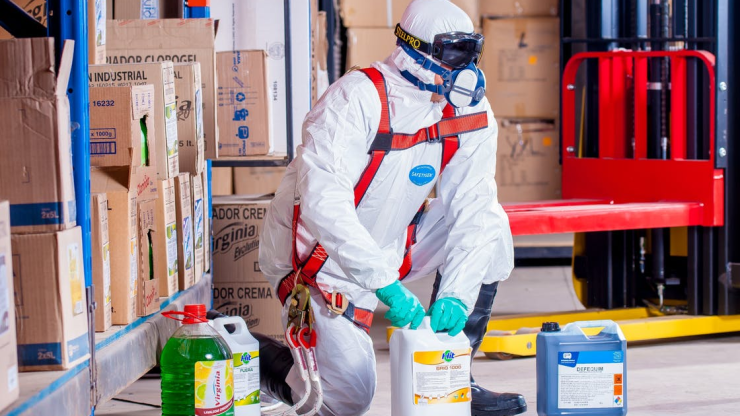 Don'ts of pressure washing
Hiring Unprofessional Individuals
Pressure washing is not an easy task; poor handling can severely damage your home. So when hiring a pressure washing service, ensure that you go for trained, certified professionals who know the art of pressure washing.
Saving Money by DIY
If you aim to save money by doing the job yourself,  it will cost you more in the long term.
If you try to DIY, you will need to rent or buy a power washer, chemical products, a construction ladder, and, most importantly, safety gear to do the job.
All of this can be much costlier than hiring a professional pressure washing service who can do their job perfectly and save time.
Hire Pressure Washing Services in Modesto, CA Today
Hiring a residential pressure washing service offers various benefits. If you want great services for your home, choose Bird's Window and Gutter Cleaning.
We can make your exterior features such as your deck, siding, driveway, walkway, and other areas sparkle like new.
Call us to schedule pressure washing services for your home.